We're always working on improving Resurva.
See the latest features, updates & fixes.


The latest updates and new features added to Resurva.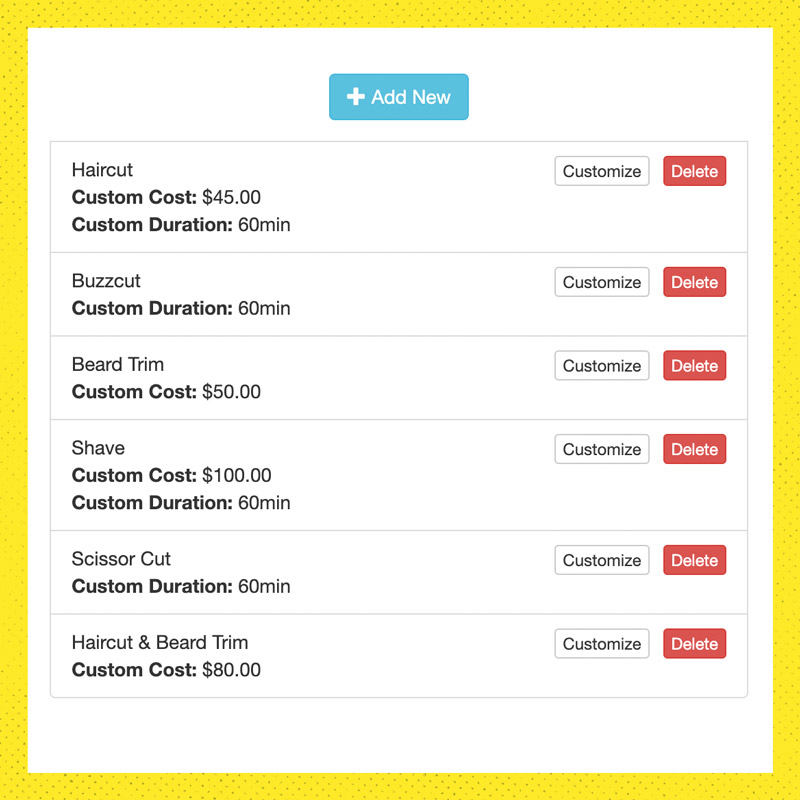 Provider Service & Pricing Customizations
We reworked the service provider customization area to make quick work of setting custom time and price overrides for provider services.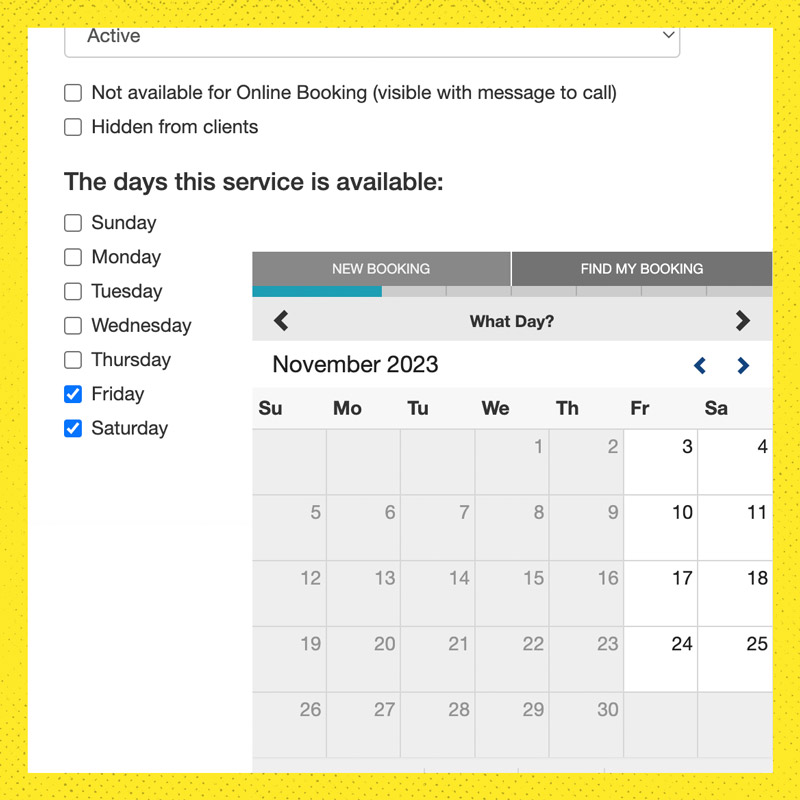 Offer a service on specific days of the week
You can set services to be unavailable to book on certain days of the week, to maximize your profits or to provide special services on specific days.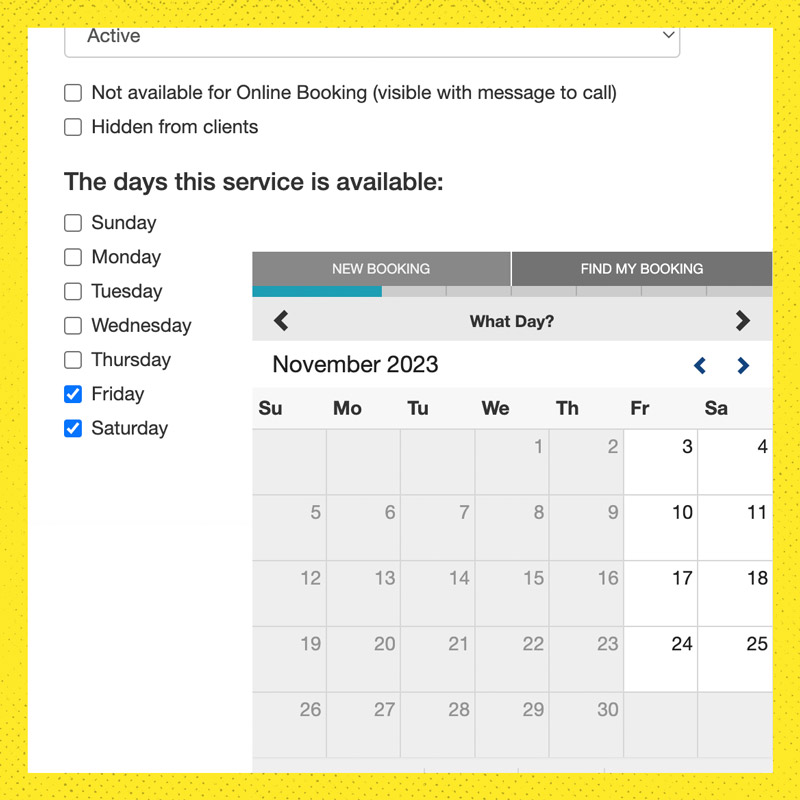 When adaptive schedule is enabled, your booking start times would shift to eliminate those gaps caused by a partially unavailable time slot, so that the next available booking time would be right after the last booking without leaving a gap.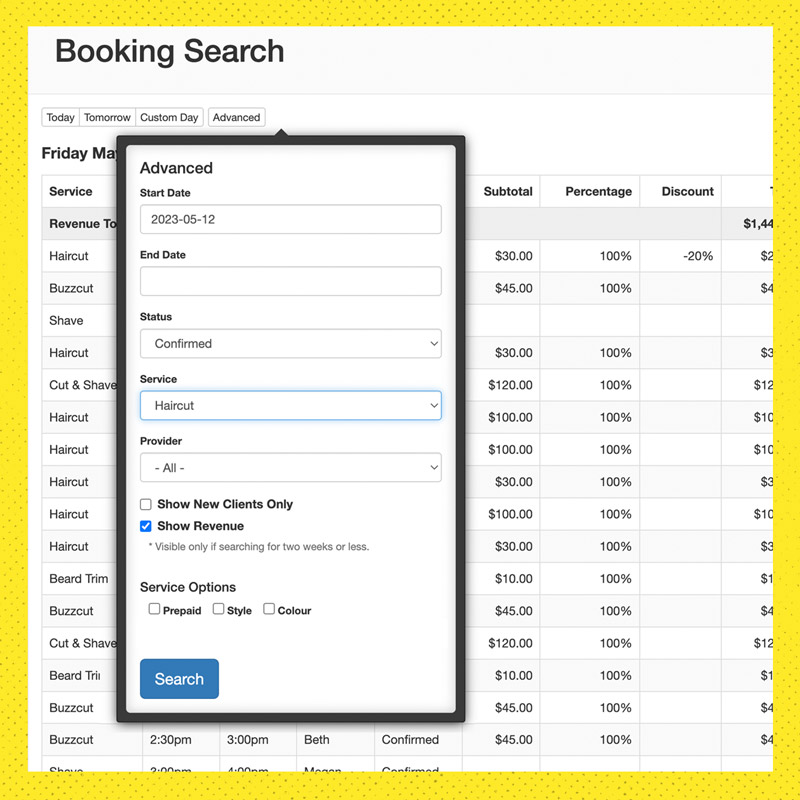 Our robust booking search allow for multiple search parameters including specific date ranges, providers & services and service options. You can also search cancelled bookings or see only your newest clients.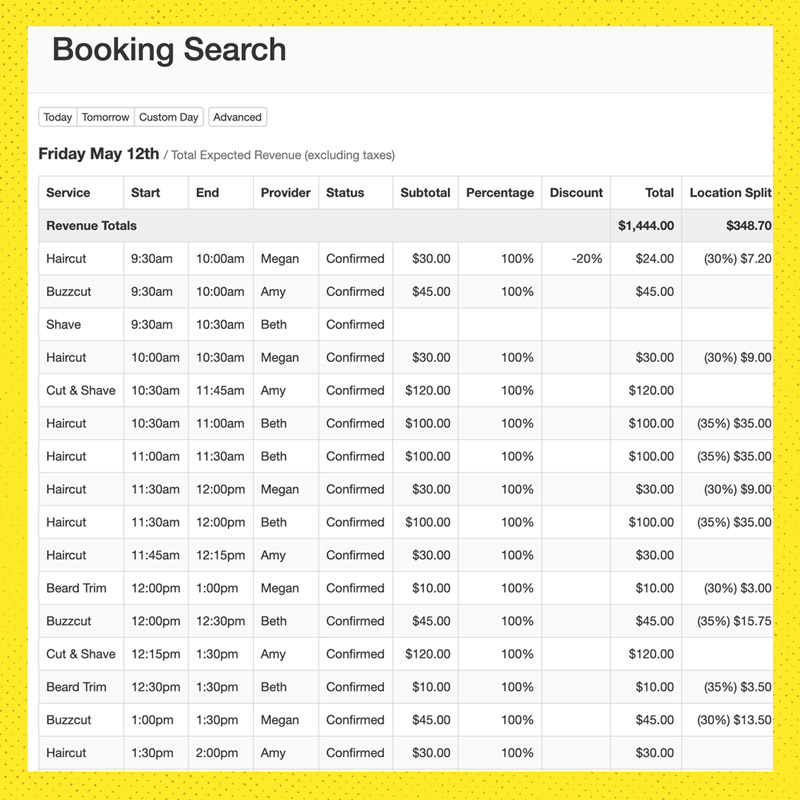 See your revenue reports in 2 week increments and include revenue details like pre-tax totals, discounts, and revenue splits.

Connect to Stripe or Square and conveniently allow clients to prepay for appointments, or enable our Cancellation Protection feature to protect yourself from no-shows and late cancellations.

Improvements made to existing features that make a big difference.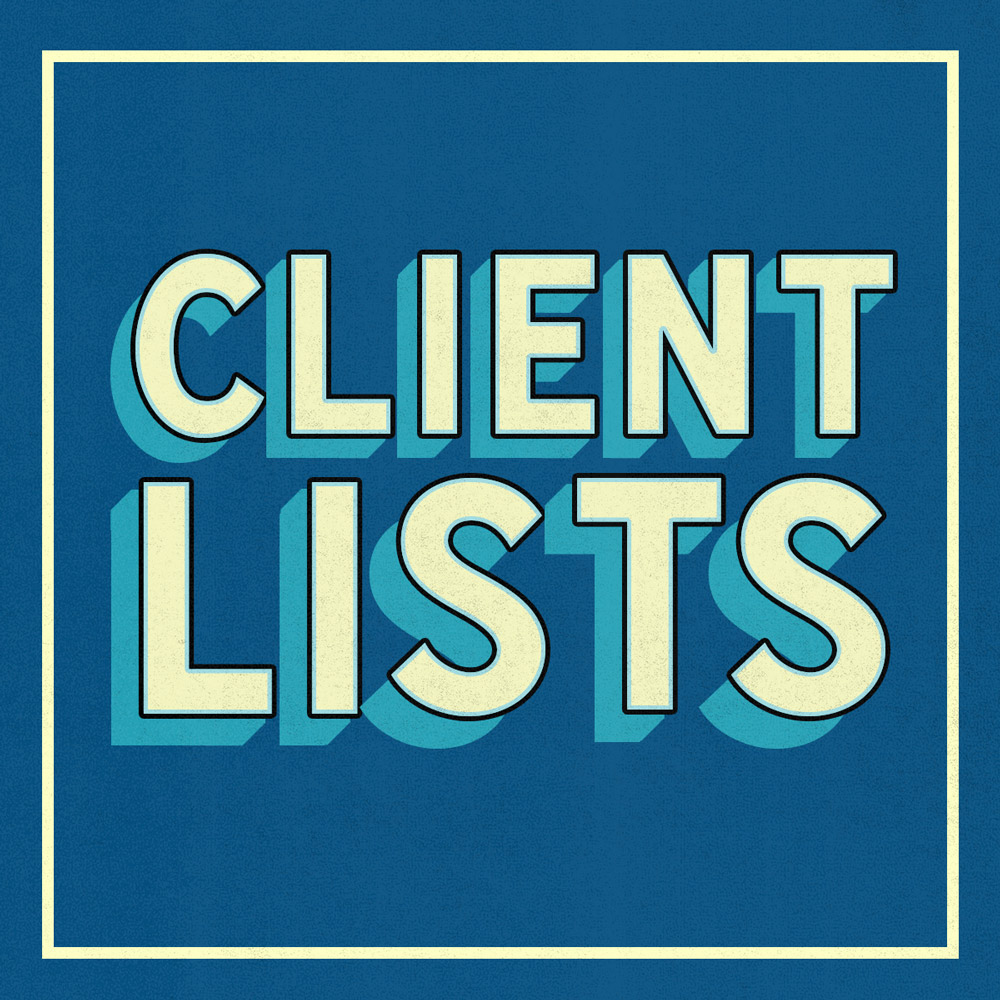 Client List – Rebuilt & Retuned
The client list area has been completely rebuilt, is really fast and is packed with filtering and viewing features.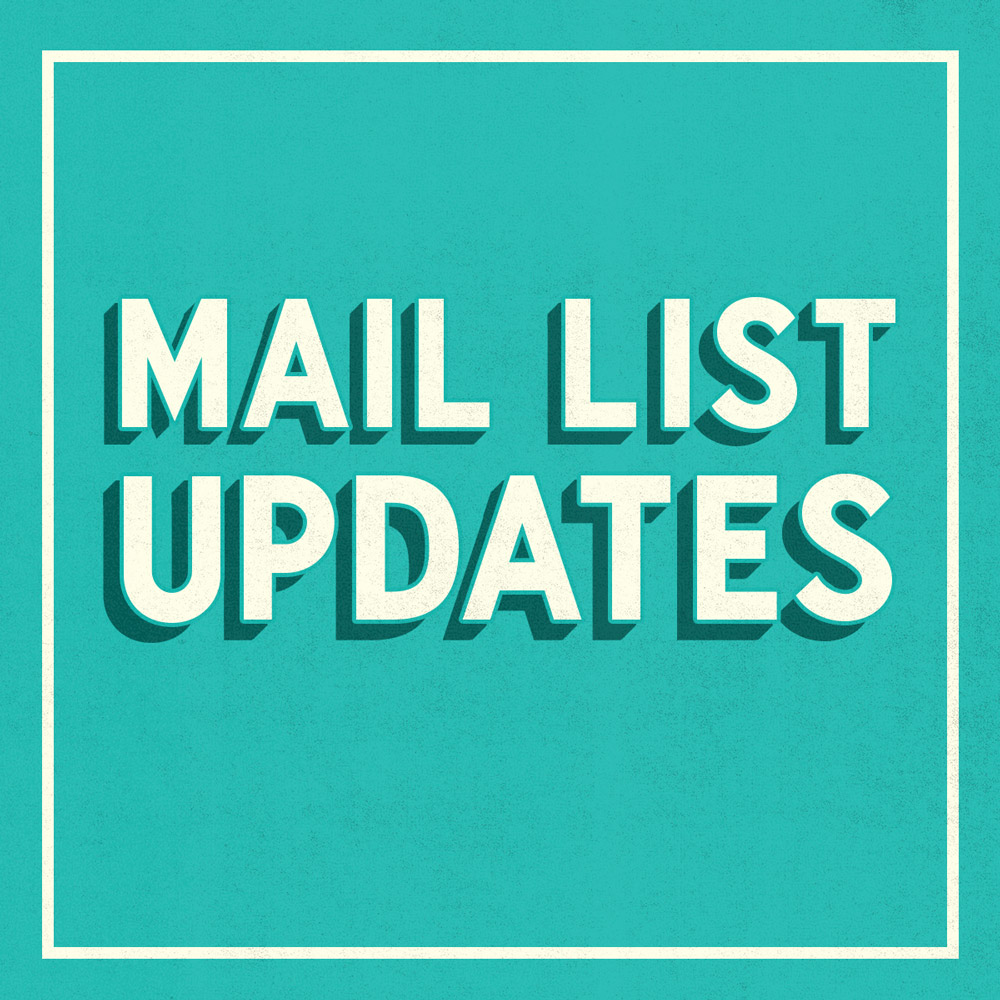 Planning on sending out a newsletter update? Now you can batch import your active client list into your synced MailChimp list with one click.


Resurva integrates with a ton of great web services to run your days at the shop:

Take prepayment for services & enable Cancellation Protection to say goodbye to no-shows & late cancellations

Clover POS
Coming Soon. Resurva and Clover will help you manage your clients from booking to checkout with our Bring Your Own POS integration.

Resurva supports 2 way sync with your favourite calendar app so your calendars are always aligned.