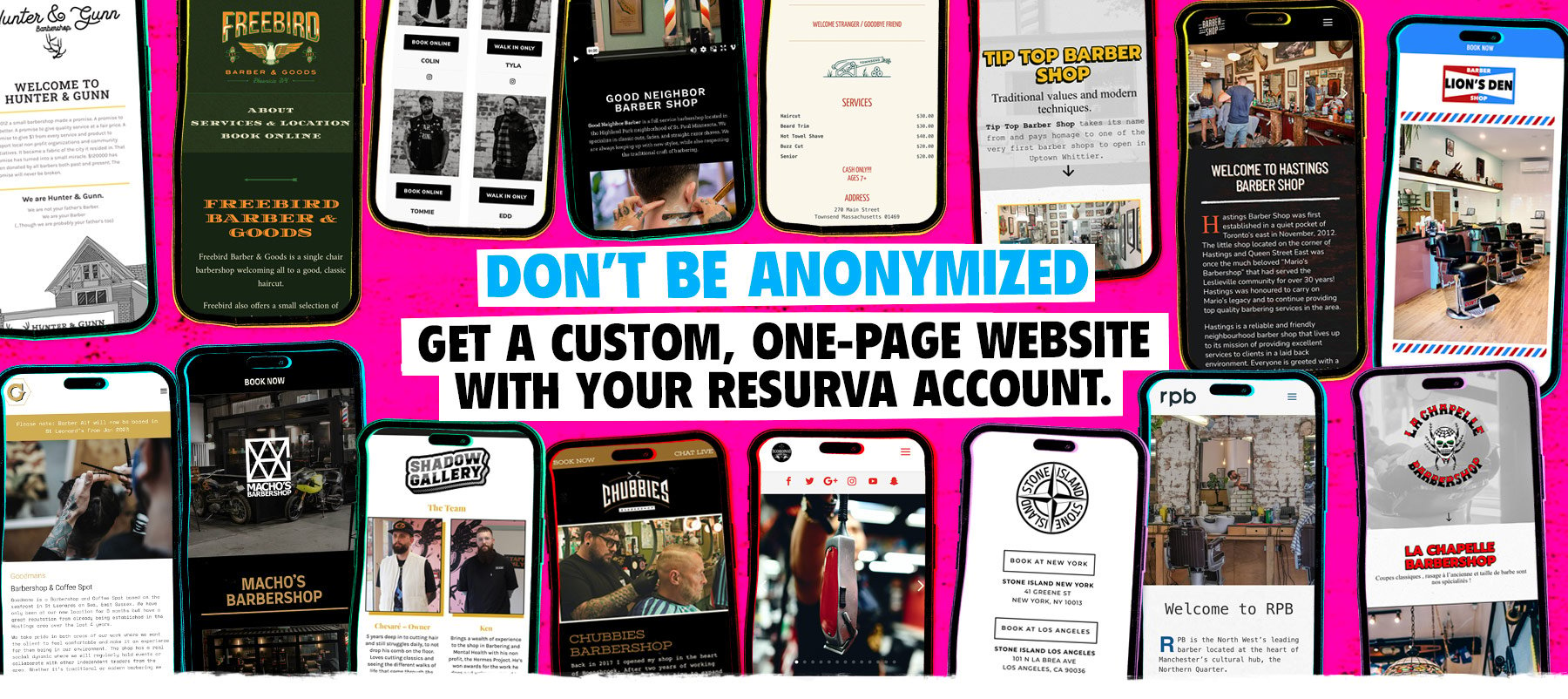 Imprint your shop's real world experience online.
Your website should be a reflection of your real world service experience. Your clients have your back because you're always personal. There's too much intention in what you do to be an anonymous link.


Every Resurva account comes with a one-page website included
Your choice of a single page theme
Embedded Google Maps
Embed your social profiles
Responsive design
Embeddable booking widget

Say goodbye to lost revenue caused by last minute cancellations and no-shows.
Connect your Resurva and POS accounts to efficiently manage your inventory, tips and customer loyalty. Sell gift cards, manage customer loyalty programs & manage multiple outlets.
Set custom pricing, service durations and split percentages with our granular provider management.
Got a couple or more locations? We can help you with that. Multi location management in Resurva is no problem. Just add your other locations and manage everything with one account.
Get a comprehensive overview of the health of your business with our advanced reporting.

Resurva integrates with a ton of great web services to run your days at the shop:

Take prepayment for services & enable Cancellation Protection to say goodbye to no-shows & late cancellations

Clover POS
Coming Soon. Resurva and Clover will help you manage your clients from booking to checkout with our Bring Your Own POS integration.

Resurva supports 2 way sync with your favourite calendar app so your calendars are always aligned.