The circle of exceptional client service always starts with a great booking experience.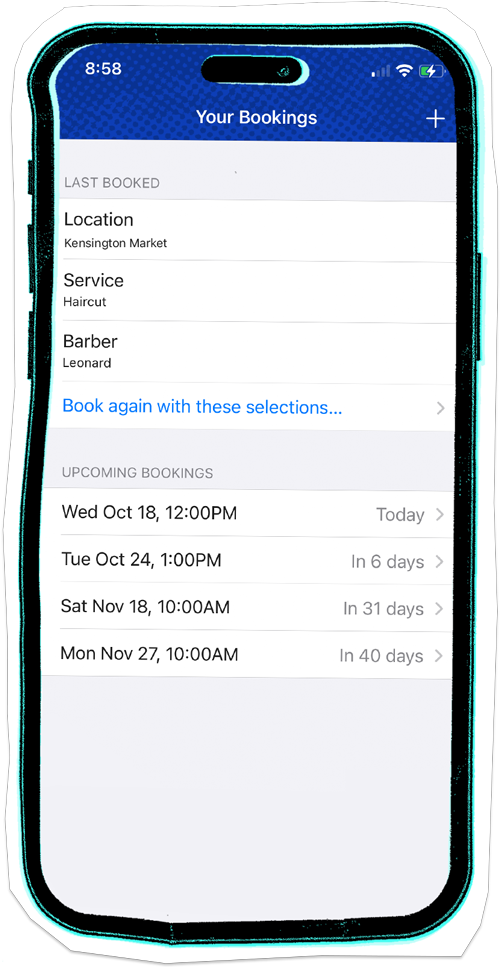 Passionate businesses like barbershops, massage therapists, tattoo studios and wakeboard parks depend on Resurva to control administration time so they can honour the basic obligation to every client: consistent, exceptional service.
Businesses** can use the iOS App to:
Switch location schedules with ease (for businesses with more than one location).
Quickly modify daily start times, end times and everything in between.
Book clients by searching for their Resurva account or add new clients from existing contacts.
Move bookings between days.
Multi Location Management
Approve and deny bookings.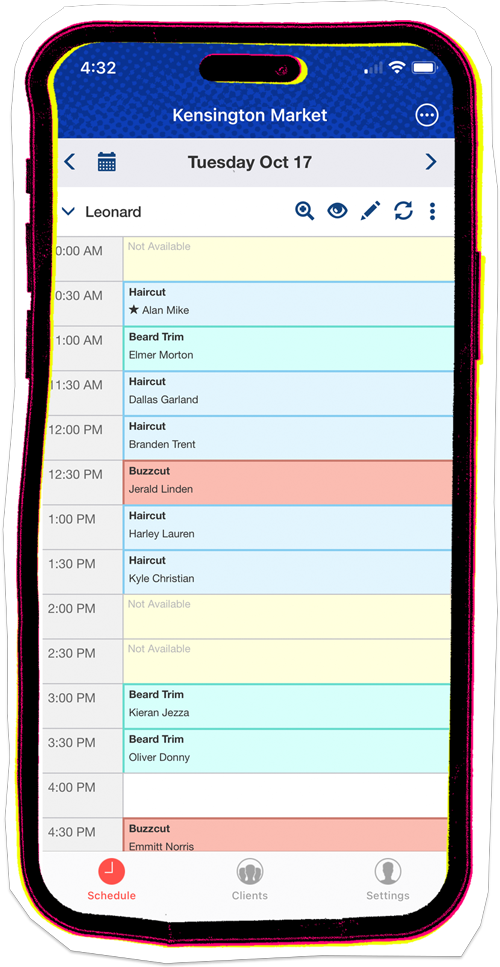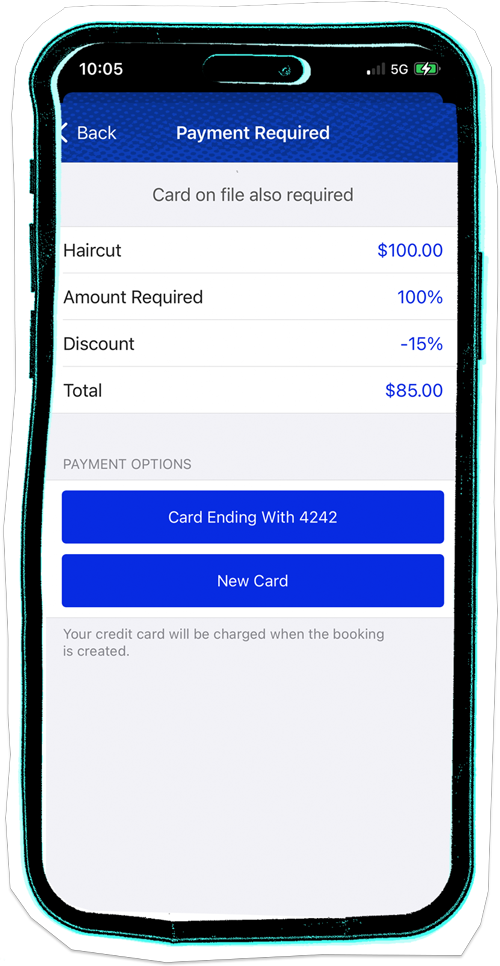 Customers can use the iOS App to:
Add their favourite businesses who use Resurva to book appointments.
Set a favourite service and provider for quick appointment bookings.
Prepay for appointments through Apple Pay*.
Manage their profile.
Check and manage upcoming bookings.
Add appointments to their calendar.
Resurva's iOS App extends our commitment to straight forward, focused and usable design for both the businesses that run on Resurva as well as their clients.
Business owners and their staff can use our iOS App to manage and schedule their days – whether it's first thing in the morning, a short break between client appointments, or a last check in before bed.
For clients, our app ensures that their next appointment is always just a couple taps away.