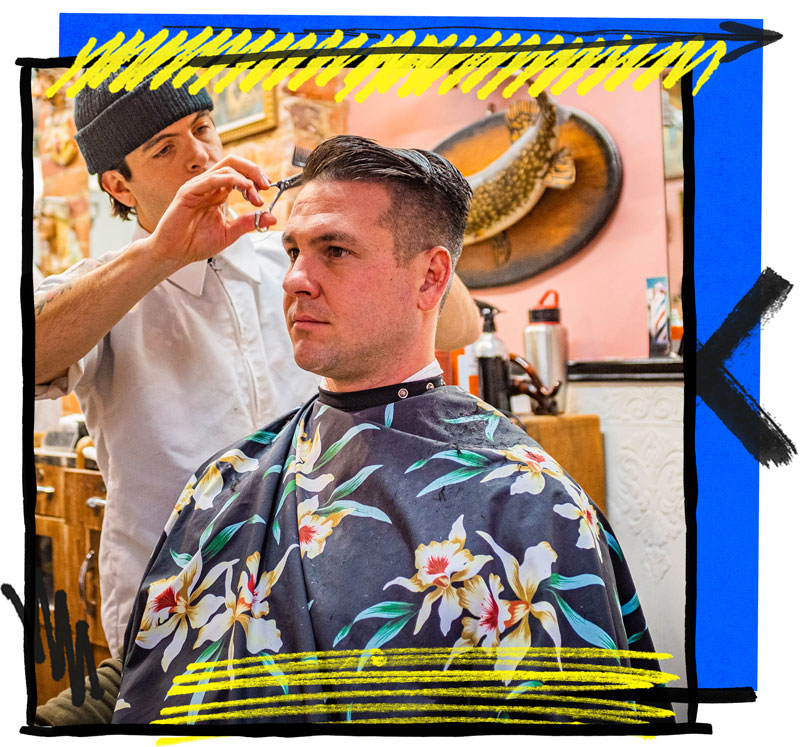 Resurva's story starts in the summer of 2011
Resurva's story starts in the summer of 2011 after seeing our friends at Crows Nest Barbershop struggle to keep up their quality service game due to an ever expanding client base. Nope, we didn't start Resurva to be the next cliché startup grift or another get rich quick pump and dump business scheme. We started this project to support our friends' DIY statement about how to do things right and build a reputation through community, good culture and camaraderie.
When Crows Nest opened their doors they were strictly a walk in barbershop. But as the word quickly spread  about Crows Nest (and spread it did!), long bench sitting sessions became the norm and a point of friction to the great service experience the Crows Nest Crew initially offered. After all, this was the way for barbershops for decades and unknown wait times were just part of the experience.


To rectify the ever increasing waits, the Crows Nest Crew decided to move to phone based appointments. But, the phone kept ringing, and ringing, and ringing… interrupting the service experiences for the clients sitting in the chairs.
This got Neil, our product manager and Crows Nest regular, thinking while he waited for his weekly cut. After all, if you're going to provide great service at your place of business, you need to be focused and consistent. Distractions, like phone calls, interrupt the focus required for consistent, exceptional service – which is everything for Crows Nest and like minded service driven businesses.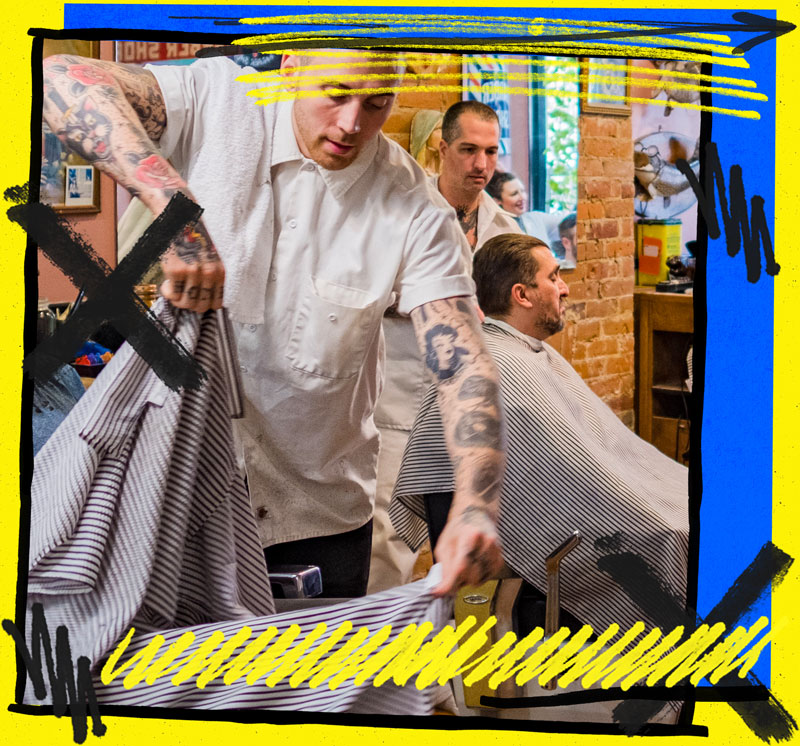 In August of 2011 we launched Resurva with our one and only client: Crows Nest Barbershop, Kensington Market, Toronto. For the first few weeks after launch we went to the shop, sat with the dudes to improve the flow and even answered the phone to help clients book in.
After working out the kinks, adding features and refining the process, 8 months later we were ready to get Resurva out to the rest of the world.
Today, we still work with our clients hand in hand as we did when we launched. As we've expanded into other verticals and use cases, the DIY (Do It Yourself) attitude is the what writes and evoles our statement. Just like our clients, we are DIY until we die! Sales are never our goal, just the continual refinement of the statement that is Resurva.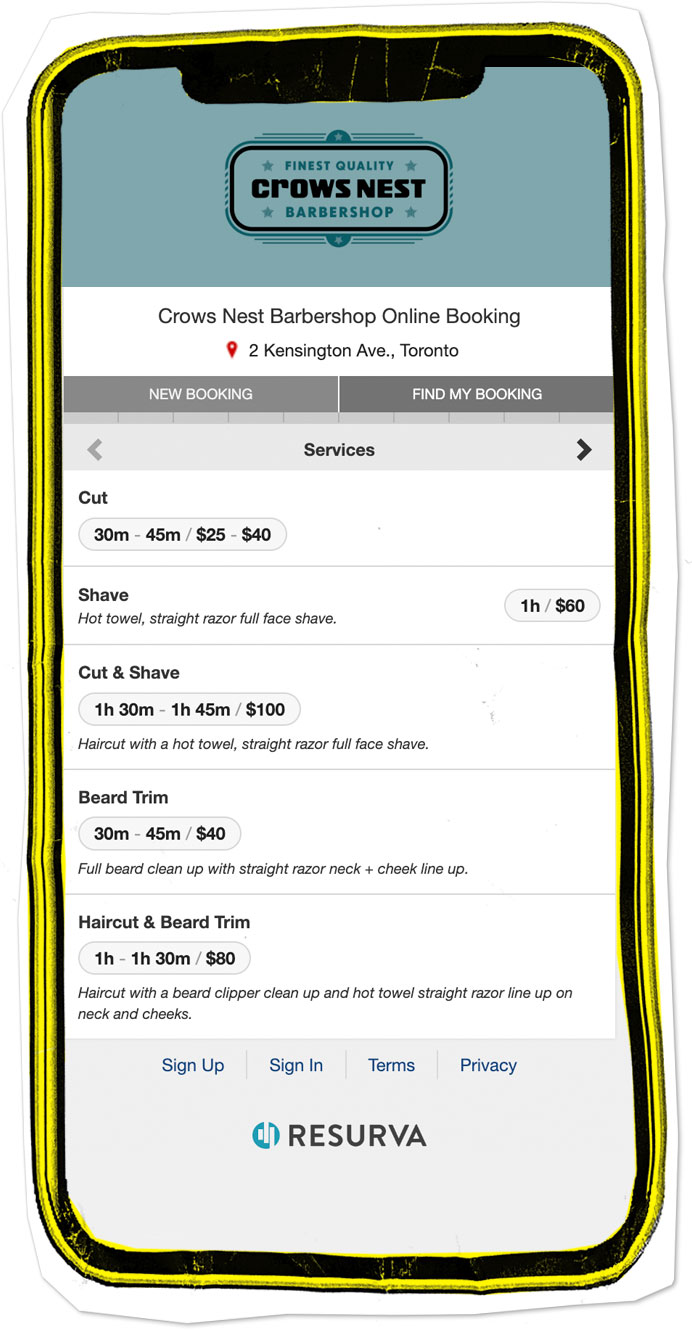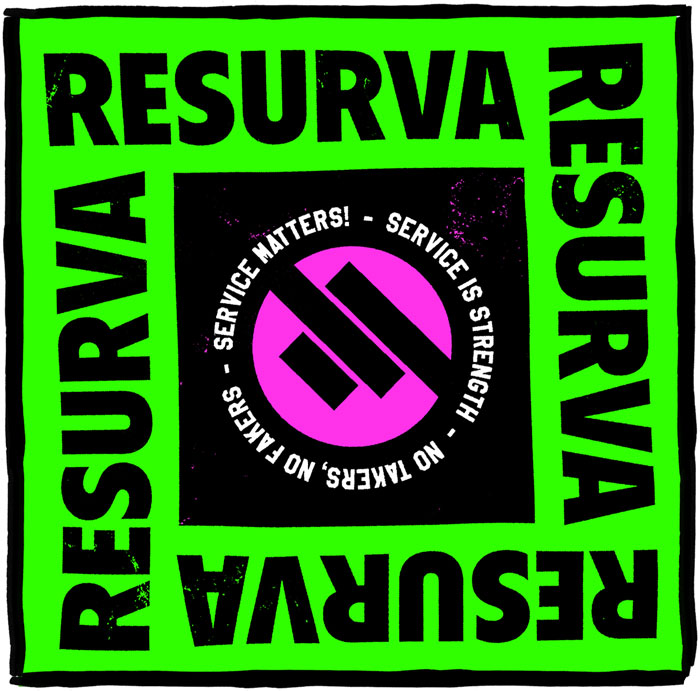 We're eternally stoked we've built and connected with an amazing roster of clients who depend on Resurva for service excellence. Every day we get to collaborate with businesses from global hubs like London, Paris, New York, Melbourne and LA to your local small town Main Street.
Resurva helps people write and craft their statements about how to do things right. We are collaborating with rad people to create strong and mighty businesses that are indispensable hubs of positivity for their local communities. This is all we've ever wanted – to do something impactful with others.



It's immensely rewarding for us to have intimate, connected relationships with so many of our clients. We get a huge kick out of helping a business who has a good thing going get administration under control so they get back to building their story and making their clients stoked.
We often joke that we run Resurva like an indie record label from the 1990s. We learned about the need to not do business by going to Hardcore shows where we got to see and help our friends put on shows, run record labels and tour the world with their bands because they wanted to make a mark. Doing business wasn't the driving force back then and it's still not how we do things at Resurva. The reason back then, just as it is today, is to create and build community and culture. The thousands of like minded clients we work with every day confirm that this is really the way.
We want each trial account that checks out Resurva to know that there's a tight group of people who are looking out for them. Converting them to fulfil a monthly sales quota is not our concern. Our concern is making sure we're helping each business optimize their appointment and administration platform to get back to what matters: the service.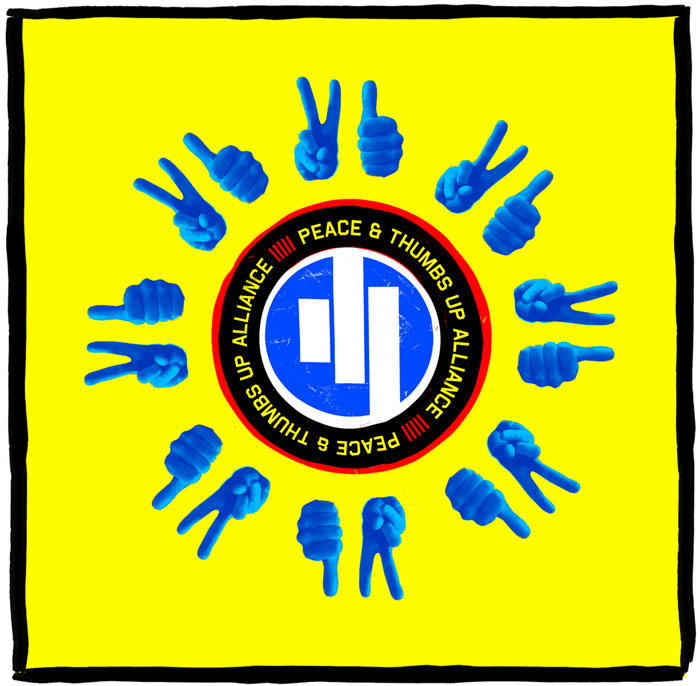 It's been a quite the trip to write and refine our statement as we approach our tenth anniversary. Being able to build our story through love and art rather than hard sell sales, cheesy marketing and sponsored infoolencers is the most rewarding thing we've ever done. It's nice to be the polar opposite of every tech start up that's ever existed. Just like our clients we are a tight group of people committed to refining a statement instead of focusing on the next funding round.
As we look to the next decade, we are stoked to be the exactly the same when we started, just many chapters deep into our story about focusing on a statement and letting the business take care of itself.
Service is Strength!
Thank you for reading.
James Hamilton | President, Art Guy & Terrible Sales Chump